Reflexa online for Retailers
Reflexa® is a fast-growing brand devoted to bringing its customers some of the most advanced socks on the market today. These socks offer unique solutions.
The Reflexa® Diabetic sock line is specifically designed to address the needs of more than 230 million diabetics worldwide.
Other Reflexa® varieties include:
Reflexa® Antistatic - ideal for hospital workers, pharmaceutical technicians and electronic engineers.
Reflexa® Travel - ideal for frequent travelers, and also those who sit for longer periods of time, such as daily commuters and office workers.
Reflexa® Wellness - ideal for everyone concerned with their general wellbeing, health and feeling good.
Reflexa® Active – ideal for those with active lifestyles, be it as extreme as endurance activities (running, cross-training) or as casual as a walk.
Reflexa® is looking to form partnerships with retailers that can offer the products to their existing customers and help attract new ones to their stores.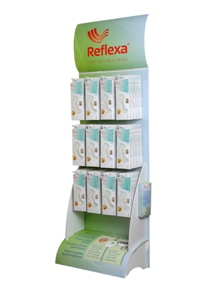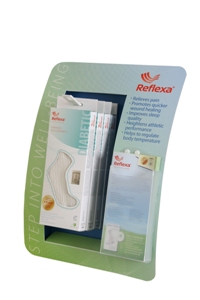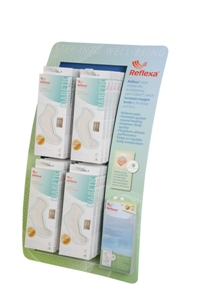 Reflexa® Diabetic is an ideal product for:
- pharmacies, parapharmacies, drug stores
- bigger general stores, supermarkets
- healthy living stores, special diet food stores
- alternative medicine boutiques
- spas, leisure centres
- doctors' offices, podiatry centres
- shoe stores, shoe shine booths
- airports and travel shops
- medical supply companies
If you are a wholesaler or a retailer interested in carrying the Reflexa® product line, please fill in the below information to register. We will then analyse suitability and get back to you as soon as possible.
Thank you for your interest in the Reflexa® brand. We look forward to working with you in the future!