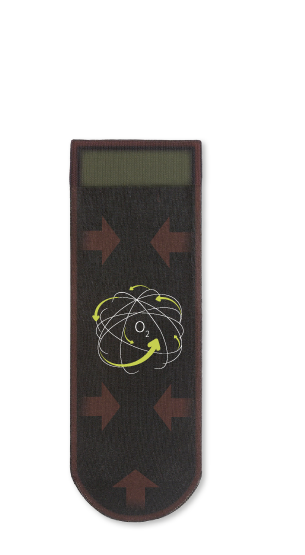 Reflexa® Amputee
Reflexa® Amputee socks are developed specifically to provide comfortable everyday wear for people with amputated limbs. They can be worn on healed amputated limbs (and not on prosthesis). Reflexa® Amputee contain Quattroxy™, a leading oxygenation and blood-flow increase technology, which can help nourish cells and regenerate tissue. Contain antimicrobial technology Aegis™ to maintain freshness.


Reflexa® Amputee can help:


| | |
| --- | --- |
| regenerate tissue | nourish cells |
| provide comfort | cover different shapes of amputated limbs |
Recommended for people with amputated limbs
| | | | |
| --- | --- | --- | --- |
| CIRCUMFERENCE (in cm) | 29 - 34 | 34 - 40 | 40 - 46 |
| SIZE | XS/S | M/L | XL/XXL |
COMPOSITION

78

%
Quattramputee™
polyester

20

%
Polyamide

2

%
Elastane
CODE
NAME
SIZE
COLOR
11877#A801G02
Reflexa®
Amputee
Socks
XS/S
Black
11877#B101G02
M/L
11877#E801G02
XL/XXL
11877#A802G02
XS/S
White
11877#B102G02
M/L
11877#E802G02
XL/XXL
User please note: Reflexa® products are manufactured and designed to assist specific conditions. For best results and to minimise any problems arising Reflexa® advise all potential users in every case to consult with an appropriate medical specialist experienced in the specific complaint arising prior to use of Reflexa® products. Reflexa products are intended to be used for improving the skin health. They are not intended to diagnose, prevent or cure any other disease or disability. Reflexa® products should only be used on clean unbroken skin. If the condition deteriorates or pain or a rash develops discontinue use of the product immediately and seek medical advice.