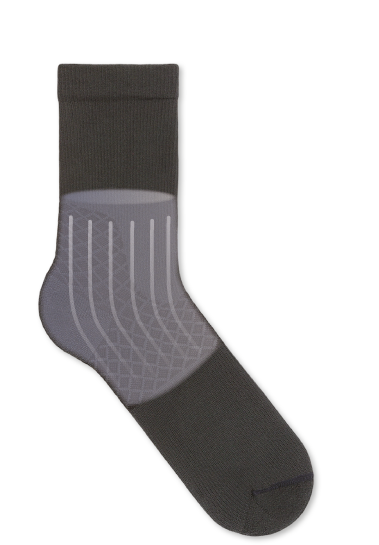 Reflexa® Ankle Support
Reflexa® Ankle Support socks are developed specifically to aid ankles during walking or sports activities. In addition to the unique way of knitting and arch support, they integrate the advanced Quattroxy™ technology, which can increase blood flow and oxygenation in your feet. Flat toe seam is used to avoid friction and irritation. Contain antimicrobial technology Aegis™ to maintain freshness.


Reflexa® Ankle Support can help:


| | |
| --- | --- |
| improve foot pronation | prevent ankle sprain |
| decrease ankle swelling | prevent friction and irritation |
Recommended for people with sensitive,
ankles, sportsmen, frequent walkers


COMPOSITION

43

%
Quattroxy™
polyester

38

%
Polyamide

16

%
Lycra

3

%
Elastane
CODE
NAME
SIZE
COLOR
11876#1201F83
Reflexa®
Ankle
Support
35-38
Black
11876#2201F83
39-42
11876#3001F83
43-46
11876#1202F83
35-38
Navy
11876#2202F83
39-42
11876#3002F83
43-46
11876#1203F83
35-38
Light grey
11876#2203F83
39-42
11876#3003F83
43-46
User please note: Reflexa® products are manufactured and designed to assist specific conditions. For best results and to minimise any problems arising Reflexa® advise all potential users in every case to consult with an appropriate medical specialist experienced in the specific complaint arising prior to use of Reflexa® products. Reflexa products are intended to be used for improving the skin health. They are not intended to diagnose, prevent or cure any other disease or disability. Reflexa® products should only be used on clean unbroken skin. If the condition deteriorates or pain or a rash develops discontinue use of the product immediately and seek medical advice.